Know Annamalai University
Annamalai University founded in 1929, is one of the oldest Indian universities. The University's Distance Education arm was established in 1979. With a campus in southern India spread over a thousand acres, the university opened their campus in Canada in 2005.
Accredited by the NAAC, the university is ranked world's No. 1 in terms of "Number of Programs offered in Distance Education Mode". It is among the top 3 Universities in India with more than 4.5 lakh students. It is ranked 3 among 100s of other universities in India for their Resources & Reach. With 49 departments of study and more than 3200 learned teaching staff, the university is growing from strength to strength, foraying into modern methods of education. The programs offered by DDE, Annamalai University are approved by the Ministry of HRD, Government of India, UGC and the Distance Education council.
The 361DM–AU Collaboration
…coming together of Modernity and Maturity
361DM's innovative thinking & global corporate experience, and the University's academic strength & institutional legacy have come together to create a NEW learning experience. The curriculum prescribed by the University and approved by UGC, has been transformed for a methodology that is perfect for learning via the online learning mode, shaped by global research studies on adult learning.
As an outcome of this collaboration, you can enjoy the best of regular college and distance education systems… Experience class interactions and peer learning like in a regular classroom – but without having to pay hefty regular college fees or having to block full years for regular classes. Get in touch with 361DM mentors when needed. Study at your pace and place, and get the freedom of parallel activities along with studies. The methodology allows for peer interaction, making learning boredom-free. Benchmark your performance among the global student group, and make your learning motivating. Save time with key word searches in the neatly organized and easy-to-skim-through Courseware.

DEGREES AWARDED BY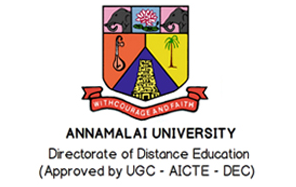 TESTIMONIALS
Really very interesting program. Totally different experience & it aids to develop my skills. Thank you.

Vetri Kodi Navin Kumar

A fantastic course for learning at my age. Clear, appropriate and superb online arrangements by 361 degree. Well done!

Vasundhara M V

The way 361DM conducts the program is really good

Santhi Ravindiran

This program is overall good and exceeds the expectations

Sangeetha Lakshmi Govindarajan

High caliber of teaching staff; makes learning fun and interesting

Premkumar Velu D V

Faculty are very energetic and enthusiastic which makes the sessions lively and interesting

Laxmi Radhakrishnan Nair

I took a nice decision of joining this online course as I can go through the LRs at my convenience. …truly awesome, simple and superb

Krishna Prasad B S

Excellently designed program for working professionals!!!

Karthikeyan V

Great tools and technologies are getting used (here), bringing the academic classroom to your home. Great learning!

Govindaraj Munuswamy

It's a wonderful learning experience; within home we are attending classes. LRs & DLRs are highly interesting

Ganesan Rajendran

This is really helping. Quite interesting. Faculties giving handy solutions is great

Chandrababu Naidu