Objectives
Subjects
Career Prospects
Bachelors in Business Administration
is a three-year online graduation program. Degree is awarded by Annamalai University. The program is recognized by the UGC and AICTE, and approved by the Ministry of HRD Government of India.
To familiarize you with how a business runs, and all functions involved in it.
To make you aware of the concepts like cost accounting, business psychology, behavioral sciences etc.
To develop English language and written communication.
To familiarize you with working with computers.
In the first year, there are 5 subjects:
Managerial Economics
Elements of Insurance
Concept of Information Technology and Operating Systems
Management Process and Organization Theory
Prose and Usage
In the second year, there are 5 subjects:
English Composition and Business Correspondence
Business Psychology and Behavioural Science
Financial and Cost Accounting
Quantitative Methods
Marketing Management
In the third year, there are 6 subjects:
Auditing
Commercial Law
Modern Banking – Theory, Law and Practice
Corporate Accounting
Cost and Management Accounting
Co-operation
Why choose BBA over some other graduation?
If you are interested in a career of business management, or doing your own business or
If you are sure to do an MBA later, and want to build a strong foundation at graduation level itself or
If you have started working after XII grade, and want to complete graduation alongside now.
…then BBA is the most suitable graduation for you.
BBA is popular among those students who do not want Math and Accounts extensive jobs, even though they have studied Math at school.
Career after doing BBA
BBA degree can open up good sales career opportunities for you in Telecom, Retail, Media, Banking, IT, BPO, FMCG, Consumer Durables, HR Consultancy, Advertising, and more.
Asa BBA graduate, you can do great in sales & marketing career with hard work, continuous learning attitude, sales talent, and of course, a good MBA degree in near future.
Further studies after BBA
For a BBA graduate, in addition to Business, Management, and Entrepreneurship, there are other options available like MCA (Computer Applications), Civil Services, NDA (National Defense Academy), Bank jobs, so on and so forth.

DEGREES AWARDED BY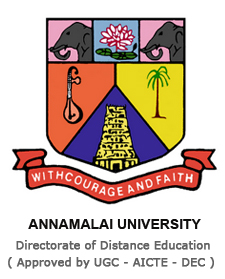 TESTIMONIALS
Really very interesting program. Totally different experience & it aids to develop my skills. Thank you.

Vetri Kodi Navin Kumar

A fantastic course for learning at my age. Clear, appropriate and superb online arrangements by 361 degree. Well done!

Vasundhara M V

The way 361DM conducts the program is really good

Santhi Ravindiran

This program is overall good and exceeds the expectations

Sangeetha Lakshmi Govindarajan

High caliber of teaching staff; makes learning fun and interesting

Premkumar Velu D V

Faculty are very energetic and enthusiastic which makes the sessions lively and interesting

Laxmi Radhakrishnan Nair

I took a nice decision of joining this online course as I can go through the LRs at my convenience. …truly awesome, simple and superb

Krishna Prasad B S

Excellently designed program for working professionals!!!

Karthikeyan V

Great tools and technologies are getting used (here), bringing the academic classroom to your home. Great learning!

Govindaraj Munuswamy

It's a wonderful learning experience; within home we are attending classes. LRs & DLRs are highly interesting

Ganesan Rajendran

This is really helping. Quite interesting. Faculties giving handy solutions is great

Chandrababu Naidu