How to get the 361DM App in your phone
1. Currently, 361DM App is suitable for android devices only 2. Make sure you have a Gmail account in your device 3. Open the Google Play Store app and search for "361DM" 4. Select the 361DM app from the search results, and install it 5. Key in your unique App Code to access your learning space
​How to get ​your unique 361DM App​ Code​​​
Y​our unique App Code​ is mentioned in the​ ​"Login Details" ​mail from us​.
Alternately, you can log into your learning space in a computer, go to your 'Profile' link (top right), and generate a new App Code.
​Important:​
- You could stay logged in to the App, or log out by tapping the power button on top right. To log into the App again, use the same App Code. - In case there is no App Code applicable for your program, you will be able to access your program through a web browser only. Please contact us at support@361dm.com for any further technical support.
DEGREES AWARDED BY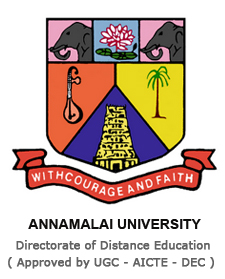 TESTIMONIALS
Really very interesting program. Totally different experience & it aids to develop my skills. Thank you.

Vetri Kodi Navin Kumar

A fantastic course for learning at my age. Clear, appropriate and superb online arrangements by 361 degree. Well done!

Vasundhara M V

The way 361DM conducts the program is really good

Santhi Ravindiran

This program is overall good and exceeds the expectations

Sangeetha Lakshmi Govindarajan

High caliber of teaching staff; makes learning fun and interesting

Premkumar Velu D V

Faculty are very energetic and enthusiastic which makes the sessions lively and interesting

Laxmi Radhakrishnan Nair

I took a nice decision of joining this online course as I can go through the LRs at my convenience. …truly awesome, simple and superb

Krishna Prasad B S

Excellently designed program for working professionals!!!

Karthikeyan V

Great tools and technologies are getting used (here), bringing the academic classroom to your home. Great learning!

Govindaraj Munuswamy

It's a wonderful learning experience; within home we are attending classes. LRs & DLRs are highly interesting

Ganesan Rajendran

This is really helping. Quite interesting. Faculties giving handy solutions is great

Chandrababu Naidu