Experience the best of both worlds, College Education and Distance Learning in one!

361DM's Online Degree program has the effectiveness of a campus education and the flexibility of distance learning. In collaboration with Annamalai University, 361DM's online MBA program has been conceptualized to assist working professionals and students to add more value in the working space.
Flexibility: Designed for ease of convenience, professionals have the advantage of learning at their own time, from their own house!
Skills Gained: We provide tailored education to match your requirements and lifetime goals. This online MBA program will equip the candidates with expertise needed for leadership, strategy and innovation.
Cost: With the expenses of going to a Business School skyrocketing, 361DM's Online MBA is much less and eases the burden on one's pocket.
Latest Technology: With a state-of-art learning portal, students can use the interactive classroom sessions, access the study material at their leisure and stay connected with their peers and faculty.
Faculty Support: All of the enrolled students are given assistance in understanding their course from the administration and faculty and are encouraged to participate in discussions on the student portal.
Career Prospects: This is a perfect opportunity to cultivate critical entrepreneurial skills as they advance in their professional career. Professionals gain the edge over their colleagues without any sacrifices to work life.
Go through each of our MBA programs to know specific details of these specializations.


MBA
General Management

MBA
Marketing Management

MBA
Financial Management

MBA
HR Management

MBA
E-Business Management

MBA
International Business
DEGREES AWARDED BY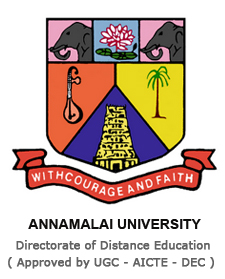 TESTIMONIALS
Really very interesting program. Totally different experience & it aids to develop my skills. Thank you.

Vetri Kodi Navin Kumar

A fantastic course for learning at my age. Clear, appropriate and superb online arrangements by 361 degree. Well done!

Vasundhara M V

The way 361DM conducts the program is really good

Santhi Ravindiran

This program is overall good and exceeds the expectations

Sangeetha Lakshmi Govindarajan

High caliber of teaching staff; makes learning fun and interesting

Premkumar Velu D V

Faculty are very energetic and enthusiastic which makes the sessions lively and interesting

Laxmi Radhakrishnan Nair

I took a nice decision of joining this online course as I can go through the LRs at my convenience. …truly awesome, simple and superb

Krishna Prasad B S

Excellently designed program for working professionals!!!

Karthikeyan V

Great tools and technologies are getting used (here), bringing the academic classroom to your home. Great learning!

Govindaraj Munuswamy

It's a wonderful learning experience; within home we are attending classes. LRs & DLRs are highly interesting

Ganesan Rajendran

This is really helping. Quite interesting. Faculties giving handy solutions is great

Chandrababu Naidu