Objectives
Subjects
Career Prospects
Masters in Business Administration with specialization in HUMAN RESOURCE MANAGEMENT
is a two-year online PG program. Degree is awarded by Annamalai University. The program is recognized by the UGC and AICTE, and approved by the Ministry of HRD Government of India.
To build basic awareness about business management.
To impart knowledge in HR functions like hiring,training, payroll, appraisals, labour laws, industrial relations etc.
To familiarize with modern practices for organization development, change management and e-business.
To show examples of how the concepts apply in the real world.
In the first year, there are 8 subjects:
Managerial Communication
Human Resource Management
Marketing Management
Organizational Behaviour
Principles of Management
Production and Materials Management
Business Mathematics and Statistics
Financial Management
In the second year, there are 8 subjects:
Organisational Development & Management of Change
Training and Development
Labour Welfare
Industrial Relations
Wages and Salary Administration
Strategic Management
E-Business
Business Research Methods
As an HR Management professional your job would involve a variety of functions to begin with, like payroll, employee engagement, staffing, hiring, training, performance appraisals, policies & strategies, performance reviews, organization development &culture building.
HR management career grows typically from being an HR Executive or Trainee, to HR Officer / Assistant HR Manager, HR Manager, and then to General Manager HR, Vice President HR, and Director HR.

DEGREES AWARDED BY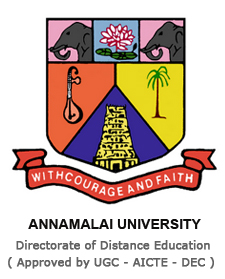 TESTIMONIALS
Really very interesting program. Totally different experience & it aids to develop my skills. Thank you.

Vetri Kodi Navin Kumar

A fantastic course for learning at my age. Clear, appropriate and superb online arrangements by 361 degree. Well done!

Vasundhara M V

The way 361DM conducts the program is really good

Santhi Ravindiran

This program is overall good and exceeds the expectations

Sangeetha Lakshmi Govindarajan

High caliber of teaching staff; makes learning fun and interesting

Premkumar Velu D V

Faculty are very energetic and enthusiastic which makes the sessions lively and interesting

Laxmi Radhakrishnan Nair

I took a nice decision of joining this online course as I can go through the LRs at my convenience. …truly awesome, simple and superb

Krishna Prasad B S

Excellently designed program for working professionals!!!

Karthikeyan V

Great tools and technologies are getting used (here), bringing the academic classroom to your home. Great learning!

Govindaraj Munuswamy

It's a wonderful learning experience; within home we are attending classes. LRs & DLRs are highly interesting

Ganesan Rajendran

This is really helping. Quite interesting. Faculties giving handy solutions is great

Chandrababu Naidu