Objectives
Subjects
Career Prospects
Bachelors in Commerce – International Business (B Com – IB)
is a three-year online graduation program. Degree is awarded by Annamalai University. The program is recognized by the UGC and AICTE, and approved by the Ministry of HRD Government of India.
To build understandingof types of accounting, auditing, laws, statistics.
To provide exposure to international business and foreign trade practices.
To build basic awareness about rules of management, organization, logistics etc.
To develop English language and written communication.
In the first year, there are 4 subjects:
Prose and Usage
Management Principles
Financial Accounting
Elements of Insurance
In the second year, there are 4 subjects:
English Composition and Business Correspondence
Business Organization and Office Management
Business Statistics
Advanced Financial Accounting
In the third year, there are 6 subjects:
International Marketing
Commercial Law
Foreign Trade Procedure and Documentation
International Business
Financing of Foreign Trade
Logistics Management
Why choose BCom International Business?
BCom IB can be viewed as a BCom degree with major in International Business. If you find yourself interested in and suitable for a BCom education (please go through our BCom page), and on top of that if you can think international business, BCom International Business is the right choice for you…
If you have good language and communication skills,
If you are organized and detailed,
If you are able to think big-picture,
If you arecomfortablelearning technologies and tools,
If you easily interact with different kinds of people,
…then you could easily fit into the work environment that BCom IB has to offer.

Career afterdoing B Com IB
As a B Com graduate in International Business, you can build your career in both private and public sector, in industries ranging from manufacturing companies, foreign trade companies, banks, financial institutions, to consultancy and auditing firms having international clients. You would begin by performing the accounting functionsin the international arena, using global systems and tools, in compliance with international laws & regulations, dealing with foreign exchange transactions, and such.

Further studies after B Com IB
You could specialize further in foreign trade, international accountancy, taxation, MBA, and so on.

DEGREES AWARDED BY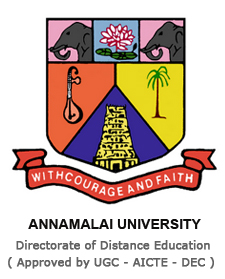 TESTIMONIALS
Really very interesting program. Totally different experience & it aids to develop my skills. Thank you.

Vetri Kodi Navin Kumar

A fantastic course for learning at my age. Clear, appropriate and superb online arrangements by 361 degree. Well done!

Vasundhara M V

The way 361DM conducts the program is really good

Santhi Ravindiran

This program is overall good and exceeds the expectations

Sangeetha Lakshmi Govindarajan

High caliber of teaching staff; makes learning fun and interesting

Premkumar Velu D V

Faculty are very energetic and enthusiastic which makes the sessions lively and interesting

Laxmi Radhakrishnan Nair

I took a nice decision of joining this online course as I can go through the LRs at my convenience. …truly awesome, simple and superb

Krishna Prasad B S

Excellently designed program for working professionals!!!

Karthikeyan V

Great tools and technologies are getting used (here), bringing the academic classroom to your home. Great learning!

Govindaraj Munuswamy

It's a wonderful learning experience; within home we are attending classes. LRs & DLRs are highly interesting

Ganesan Rajendran

This is really helping. Quite interesting. Faculties giving handy solutions is great

Chandrababu Naidu