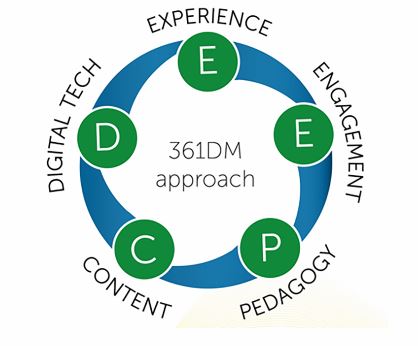 Our Technology
Online learning is about combining the best of a classroom experience and the flexibility of distance education. In the past 11 years, we have been working seriously to enrich online learning by combining different and innovative elements that combine theory with real world examples.  We try to bring bleeding-edge techniques that are necessary to make learning purposeful and powerful for every type of learner.
Our Platform
Our proprietary learning platform – i-meta - is a product of our deep understanding of adult and remote learning, and online pedagogy. The platform combines content and learning science to suit the needs of adult and online learners; even while linking learner engagement with effectiveness. i-meta is flexible enough to meet the business needs of universities, institutions and corporate organizations, even while delivering seamlessly, highly engaging learning to varied types of learners.
Our App
The entire IMETA platform with all its rich features is available as an APP for mobile and hand-held devices. The app helps next generation learners consume courses or modules anywhere, anytime. For providers like universities or HR learning organizations in companies, 361DM App is an entire university on a mobile.
Technology as Methodology
At 361DM, we constantly keep exploring new methods of learning delivery – Augmented Reality (AR), Virtual Reality (VR), and leveraging the advancements in content curation, Artificial Intelligence and self learning methodology. We deploy technologies such as Artificial Intelligence, Augmented Reality, and Virtual Reality to design the new-age user experience and add to their learning effectiveness. At the same time, our development teams combine user interface and user experience advancements in a nuanced fashion for different programs.